On Monday, February 28, 2022, the School District of Pickens County Board of Trustees approved the Superintendent's recommendation for Mr. Johnny Garrett to become the next principal of Liberty High School beginning in July 2022. This follows the departure of current principal, Josh Oxendine, as Oxendine was previously announced as the future principal at Easley High School at the end of the 2021-22 school year.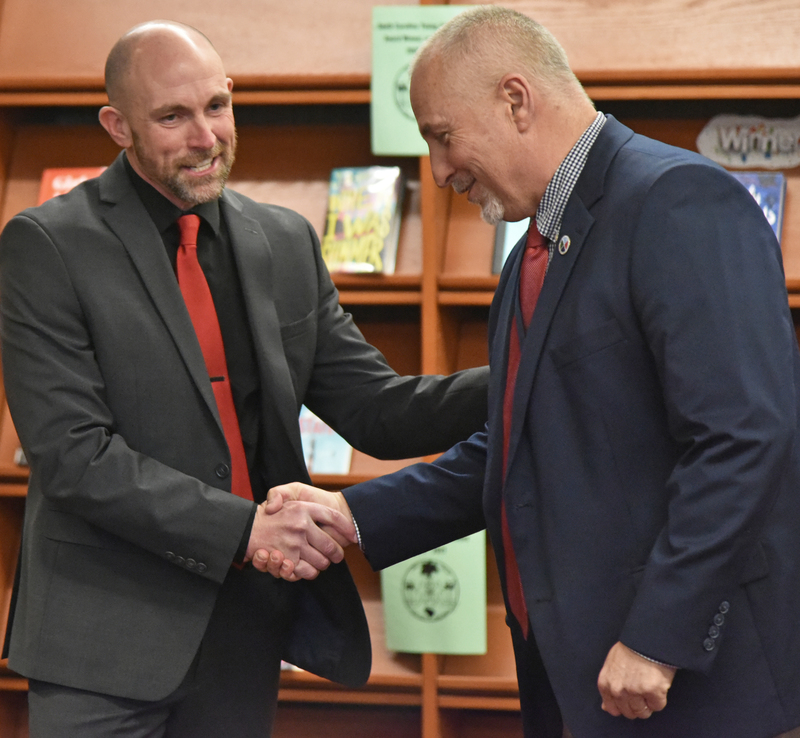 "The School District engaged members of the community including parents, teachers, support staff members, administrators and the school board to determine the desired characteristics of the next principal. We are extremely confident in our selection of Mr. Garrett as the new Liberty High School principal," said Superintendent Dr. Danny Merck. "As a high school assistant principal at Liberty High and then at Easley High, Mr. Garrett's service has resulted in a significant impact on students' lives and well-being as he focused on helping students develop critical skills to successfully navigate college, career, and life."
"I am overjoyed and honored to have been selected to return home to Liberty as principal." said Mr. Garrett. "I look forward to working with faculty, staff, and the community to provide our students with an outstanding high school experience that will prepare them for life beyond graduation. I am ready to meet this new challenge with enthusiasm, character, and pride as we build #OneLiberty together."
Mr. Garrett is currently the assistant principal of Easley High School, where he has served during the 2021-22 school year. Prior to this, Garrett was assistant principal at Liberty High School from 2016-2021. Before becoming an assistant principal, Garrett began his career in 2005 at Berea Middle School and then moved to Berea High School in 2007, where he taught Physical Education, served as Assistant Director of Athletics, and also coached Baseball. He is a proud Anderson University alumnus where he earned a B.S. in Kinesiology: Physical Education. In 2012, he obtained his Master of Science in Educational Leadership degree from Arkansas State University.
Garrett, his wife Kimberly, and their two children Tripp (11) and Blakely (9) currently reside in Powdersville.
Mr. Garrett begins his new role on July 1, 2022.