LHS needs your input!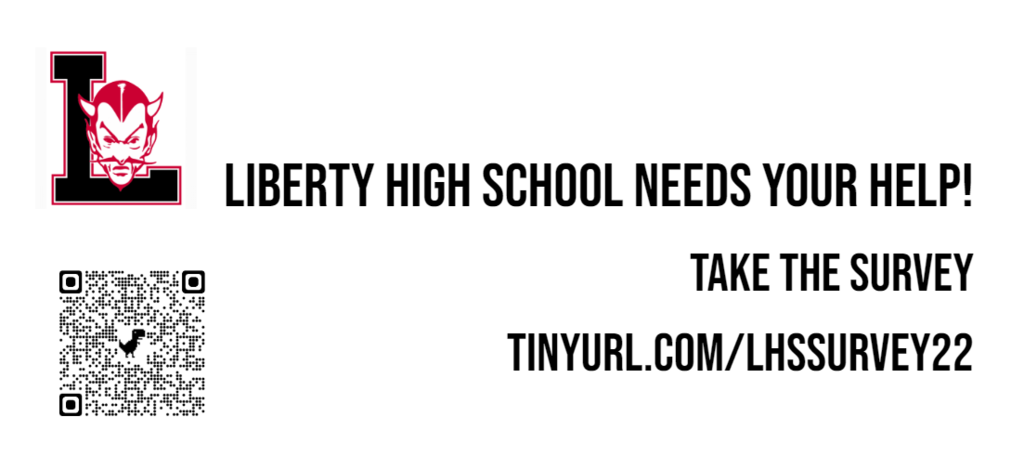 It was an honor and a privilege to have many of our local Veterans at the annual Liberty High School Veterans Day breakfast on Friday, November 11th hosted by our LHS JROTC cadets. We thank you for your service.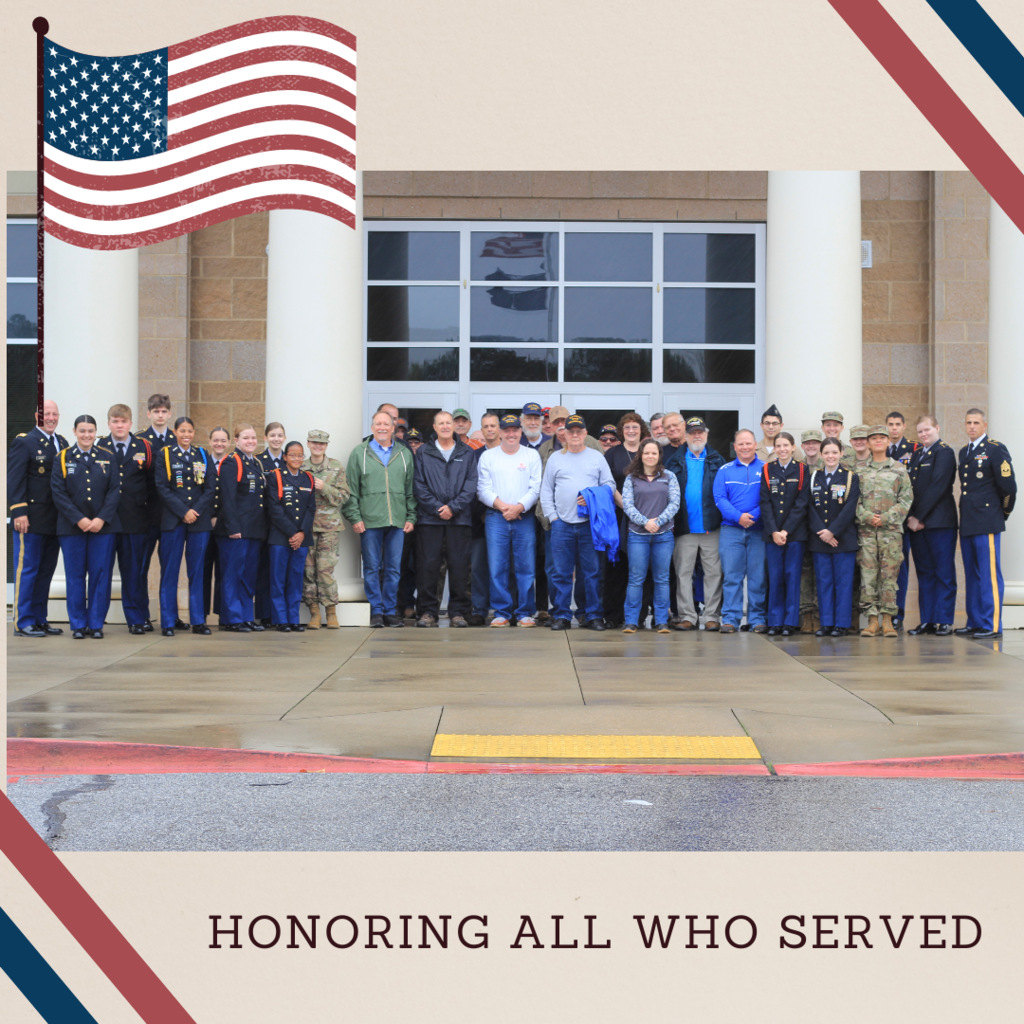 Today is the last day to nominate a teacher in SDPC to participate in the Extra Yard for Teachers challenge. In partnership with Eckrich, the Extra Yard for Teachers is giving teachers the chance to win $1 Million to fund classroom resources! If selected, your teacher will be able to participate in the throw during the Clemson University vs. Miami game on November 19, 2022, where they will be eligible to win $1 million to fund classroom resources. Nominate a teacher today at: bit.ly/3A45Yrk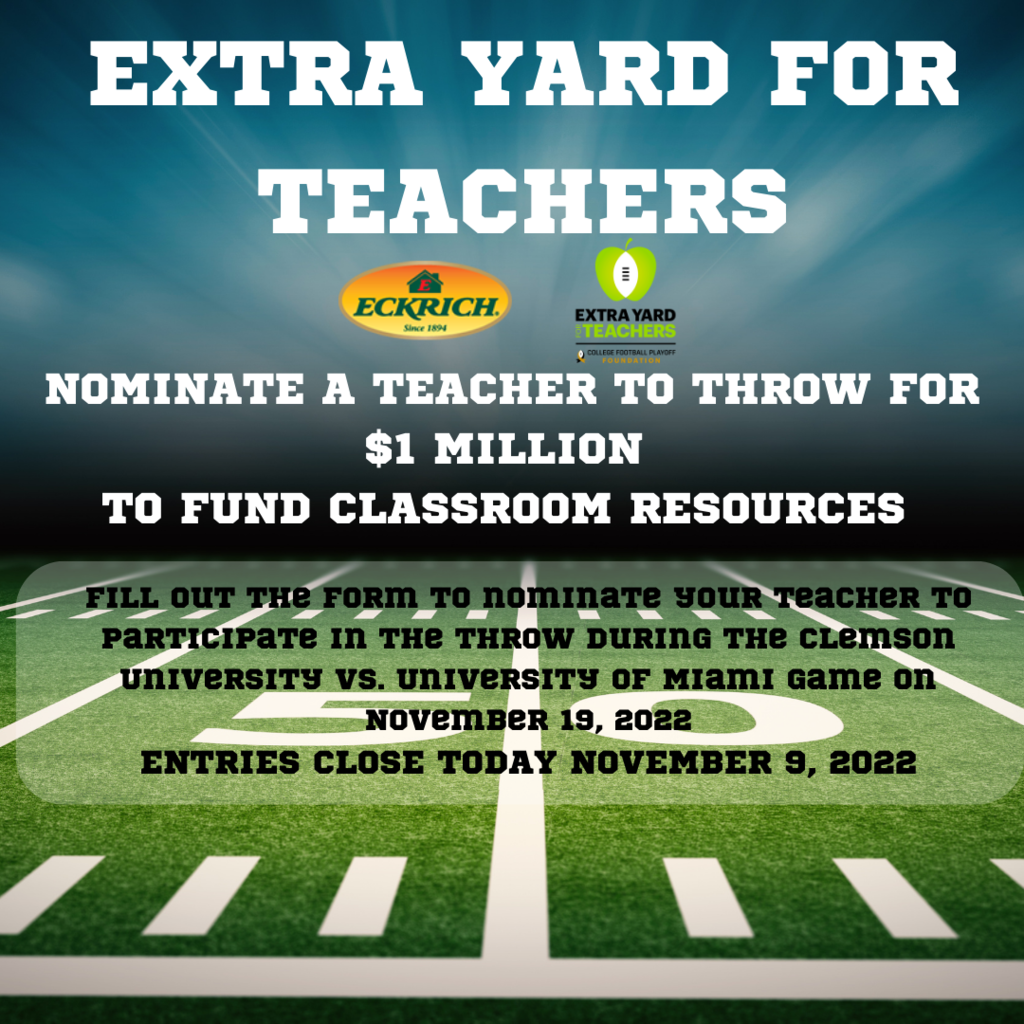 Attention Seniors: If you have not ordered your graduation supplies, please do so by December 1 for best pricing and early order discounts.
https://www.herffjones.com/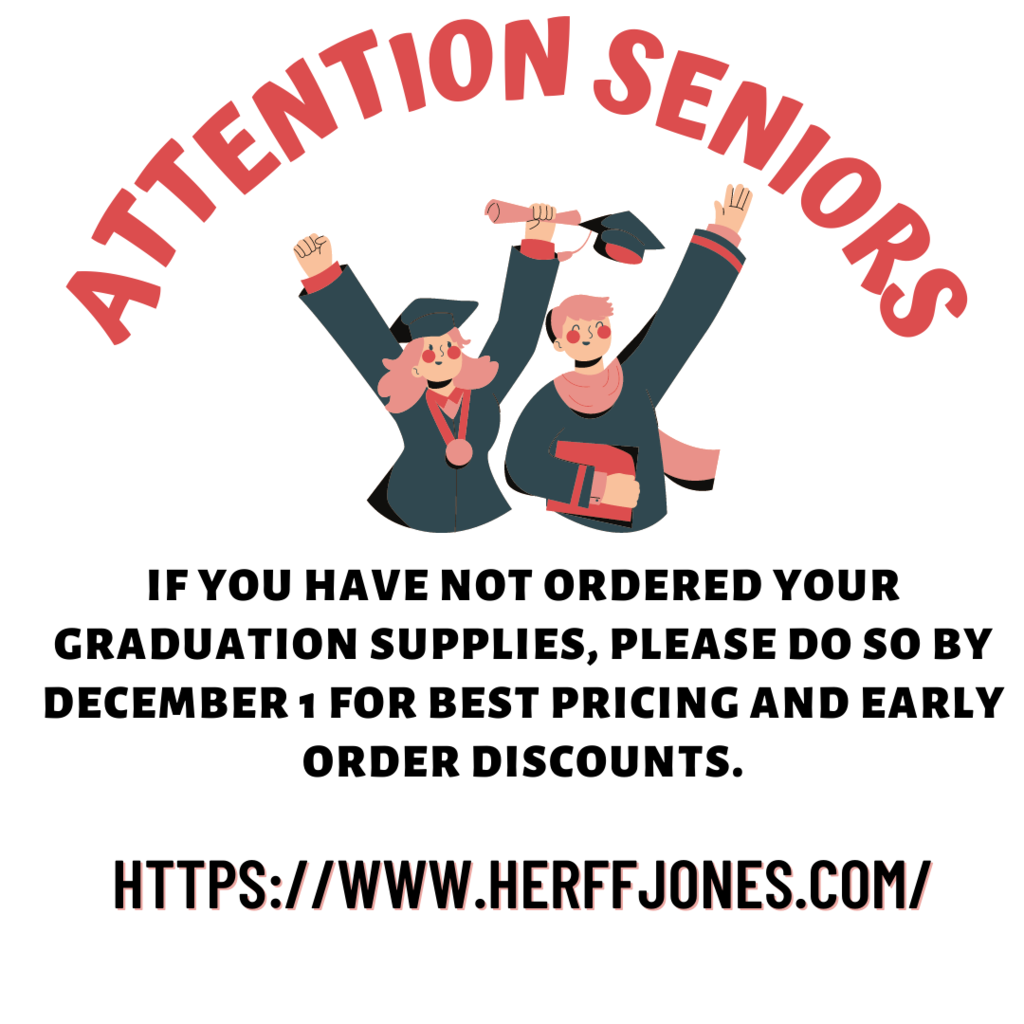 AA State Championship Volleyball! Site - Dreher High School Date – Saturday, November 5 Match Time – 10:00am Address: 3319 Millwood Ave., Columbia, S.C. 29205 Dreher has a clear bag policy Admission is $12.00 and tickets can only be purchased on GoFan. Only South Carolina High School League Passes will be accepted. Ticket Link -
https://gofan.co/app/school/SCHSL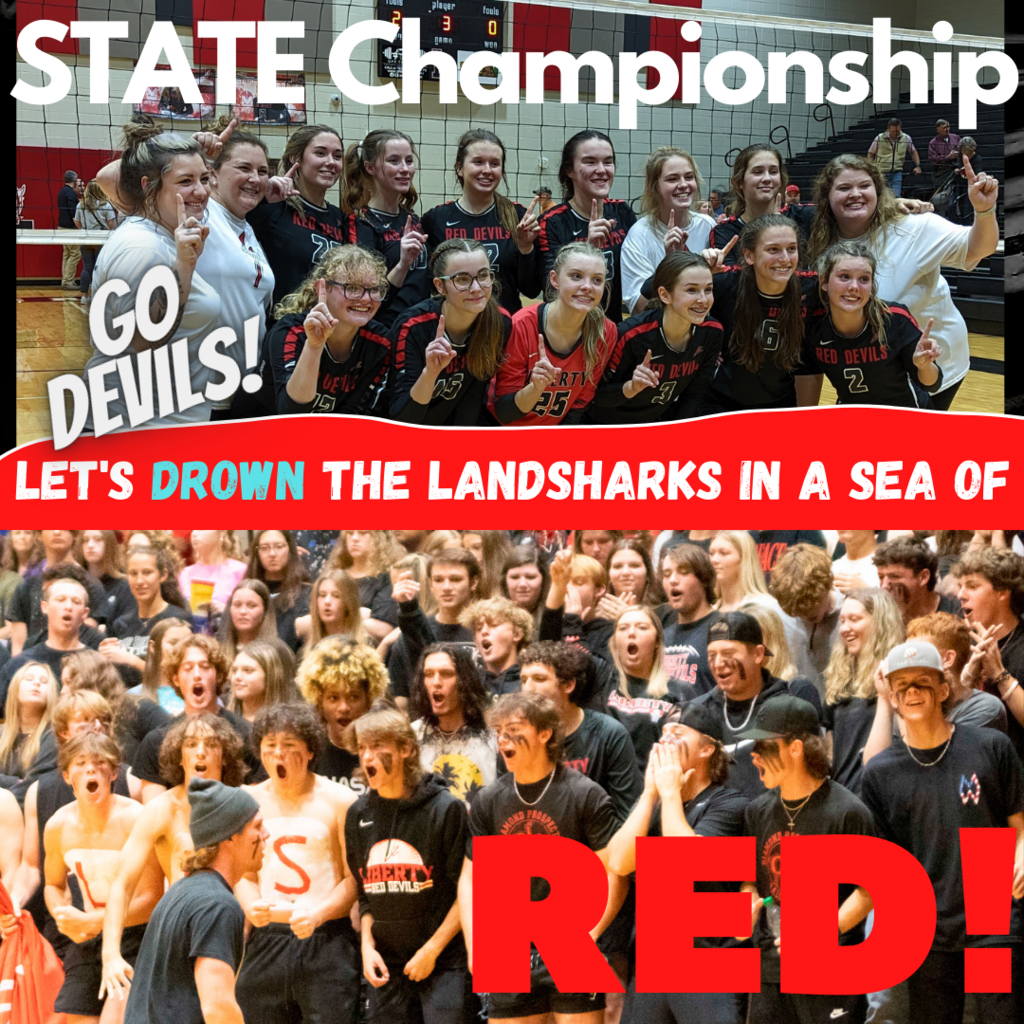 Veterans, we look forward to honoring you on November 11th.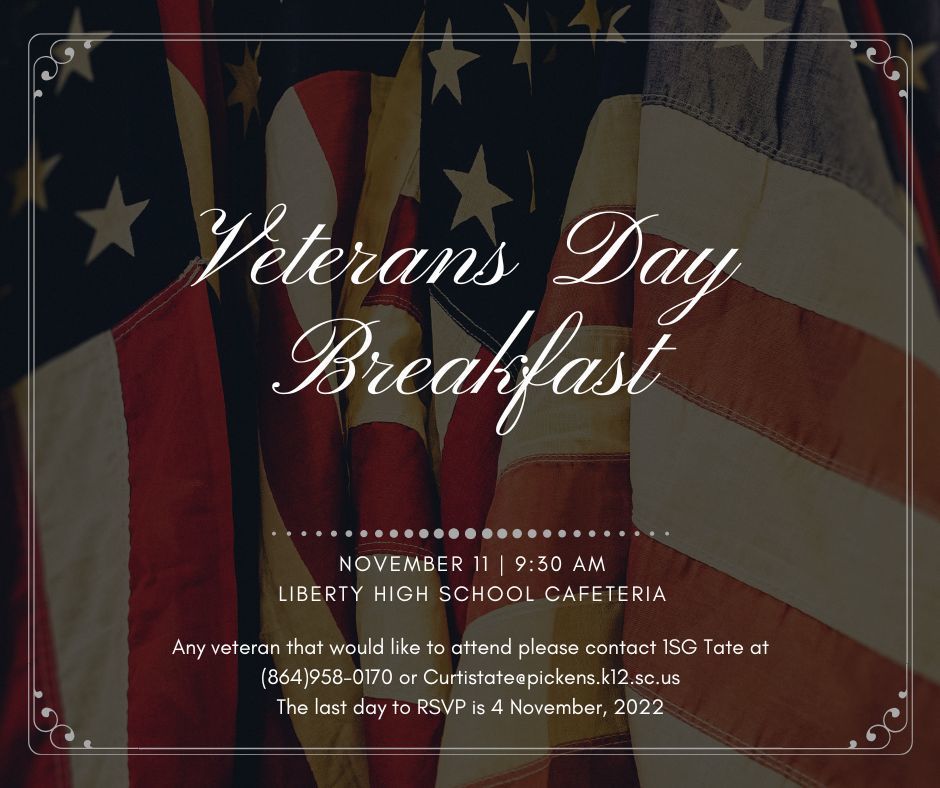 Upper State Championship GAMEDAY at 6:30! Tickets ($8) may be purchased at
https://libertyreddevils.com/event-tickets
Only SCHSL passes can be accepted. PLEASE COME AND SHOW YOUR SUPPORT FOR THE DEVILS! GO DEVILS!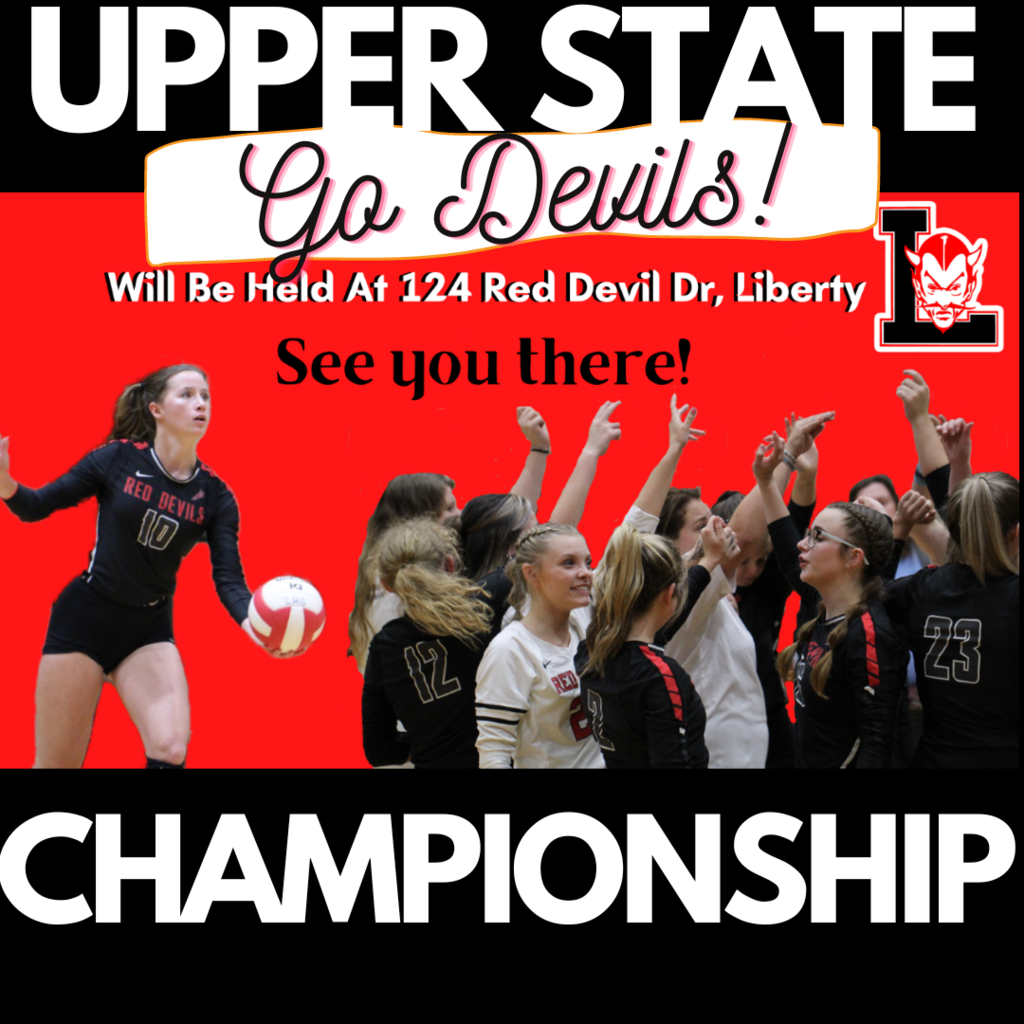 Let's SHOW UP for our Devils tonight in Round 3 at 6:30! Tickets are $8 and may be purchased at
https://libertyreddevils.com/event-tickets
Only SCHSL passes can be accepted. See you TONIGHT at 124 Red Devil Drive! Go Devils!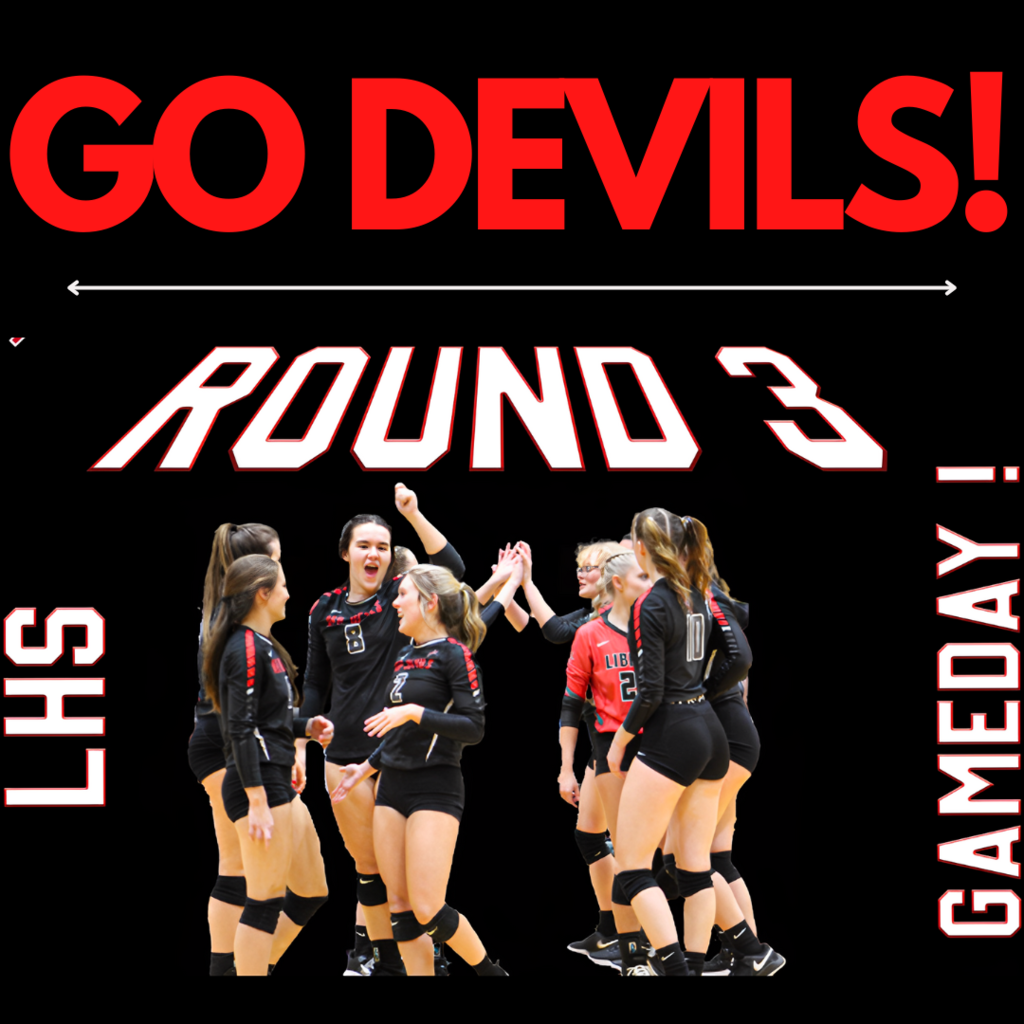 MEGA Open House at the Career Center on November 1st.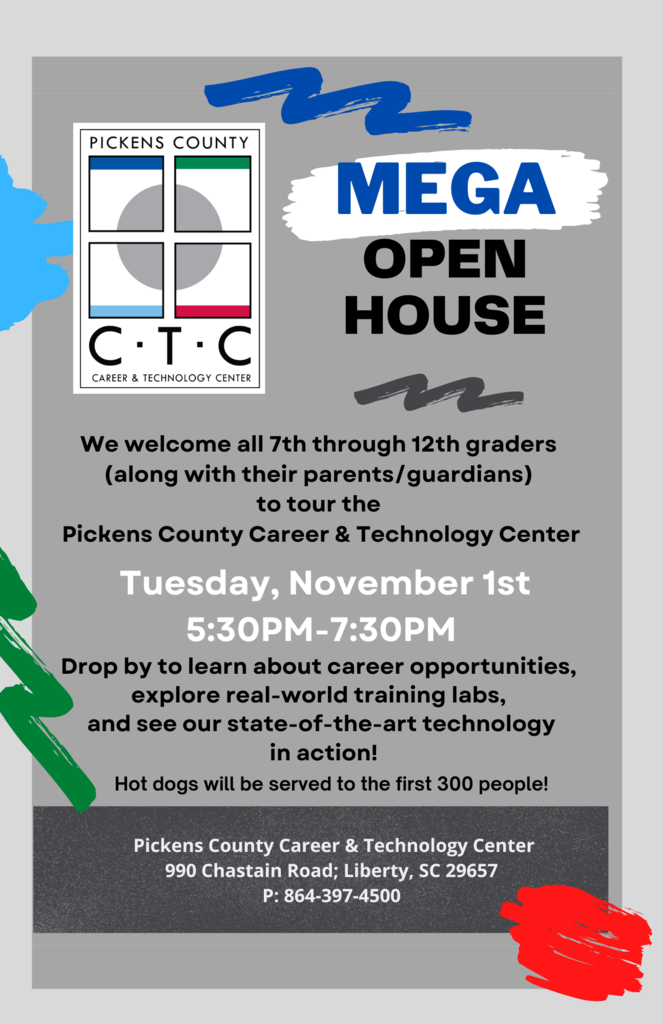 Congratulations to our Band! GO DEVILS!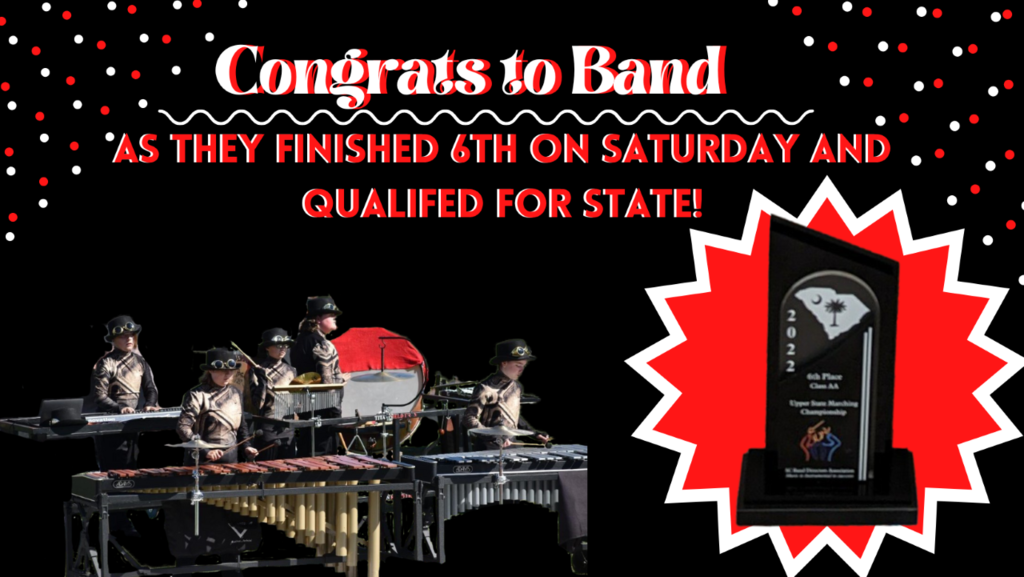 LHS, in a joint effort with Landrum High School, raised $2000 to help Coach Jet Turner, the head football coach at Blacksburg High School who is battling cancer. At the varsity football game Friday night, both schools presented a joint check to the Turner Family for $4107! In this region, no one fights alone.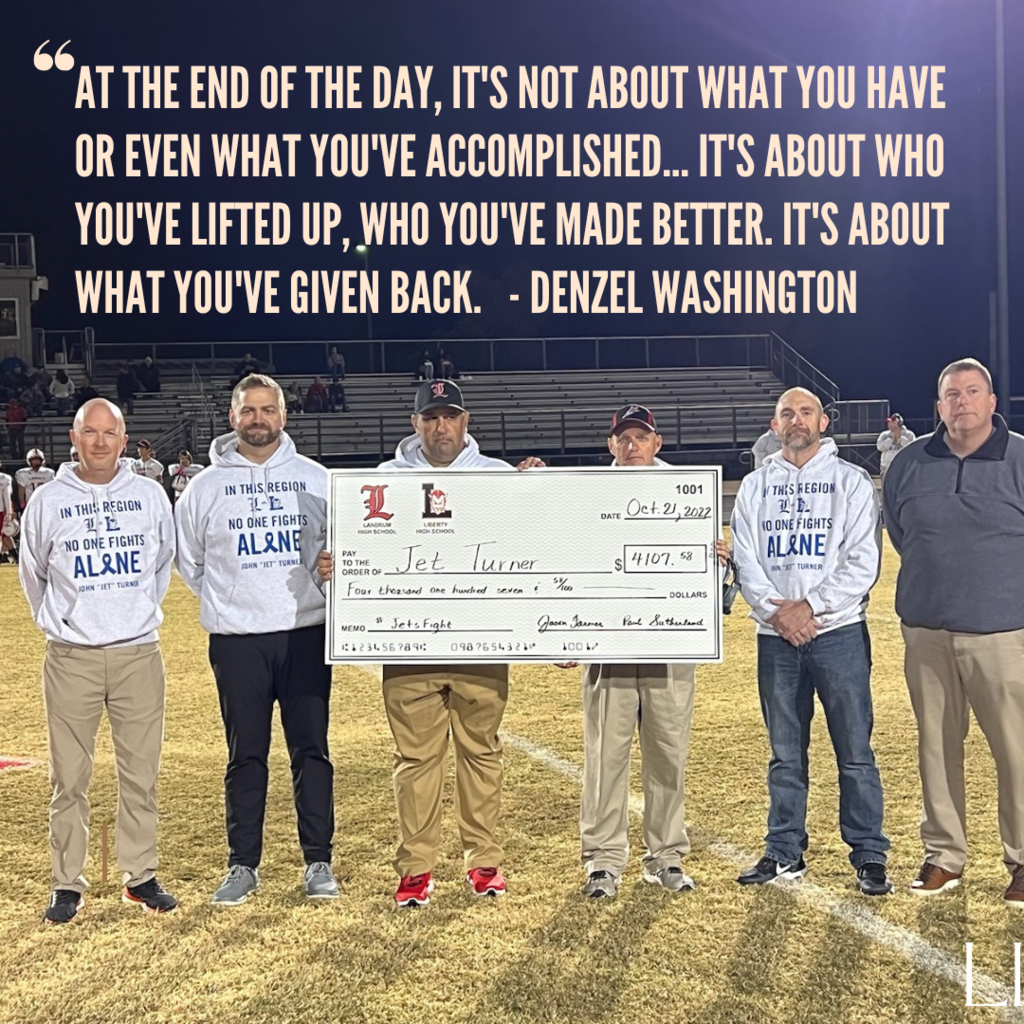 LHS students recently had the opportunity to participate in College Application Day in which many colleges and universities across South Carolina waived their fees for students. Selena Ni, Bailey West, and Payton Saxe discuss their college applications with Mr. Bagwell, LHS Graduation Coach.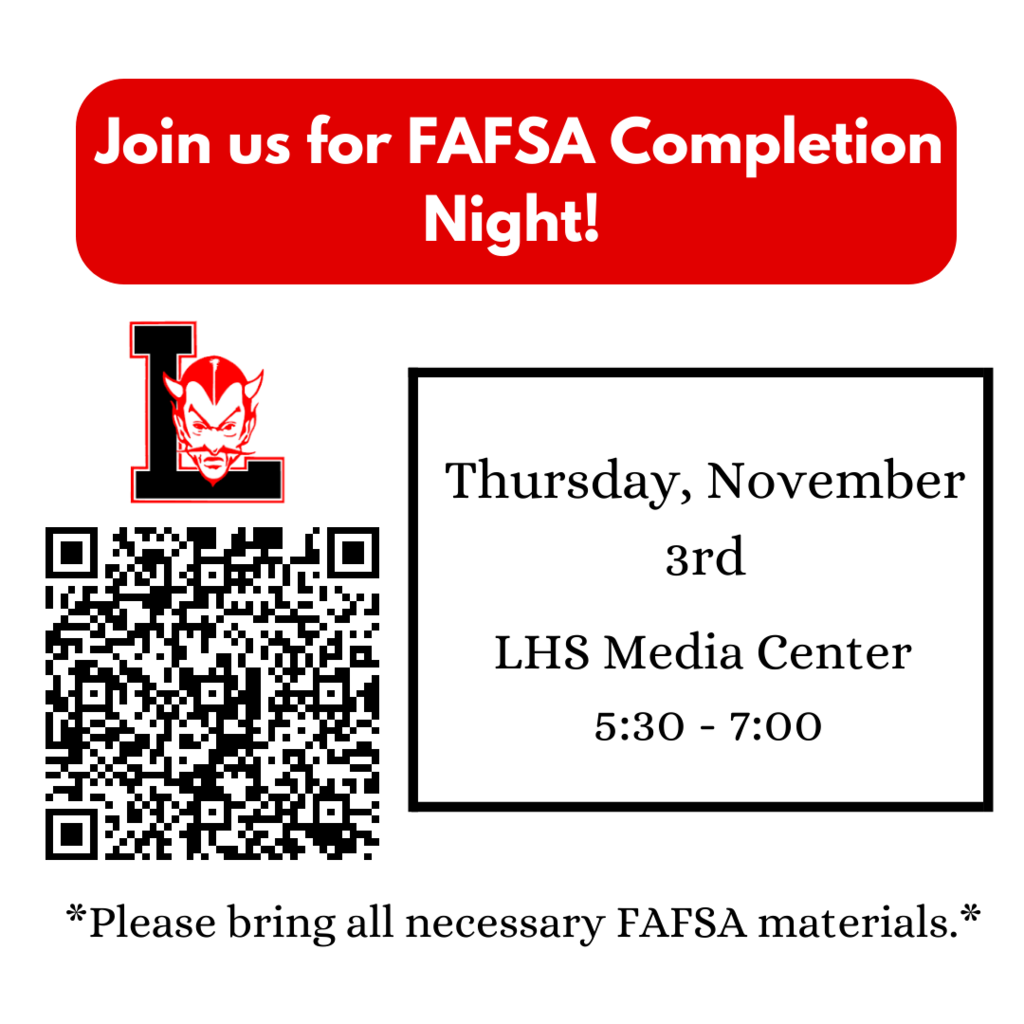 Last night, Oct 17, the American Legion Post #67 hosted the two Palmetto Boys State Delegates from 2022, Sam Bates and Bryson Bayne. Each year the American Legion Post #67 sponsors Liberty High School students at the annual Palmetto Boys State event. This event is an incredible opportunity for our students equipping them with leadership skills, knowledge of government and policies, and a chance to make lifelong relationships with students and adults from across the state. Thank you, American Legion Post #67 for investing in our students!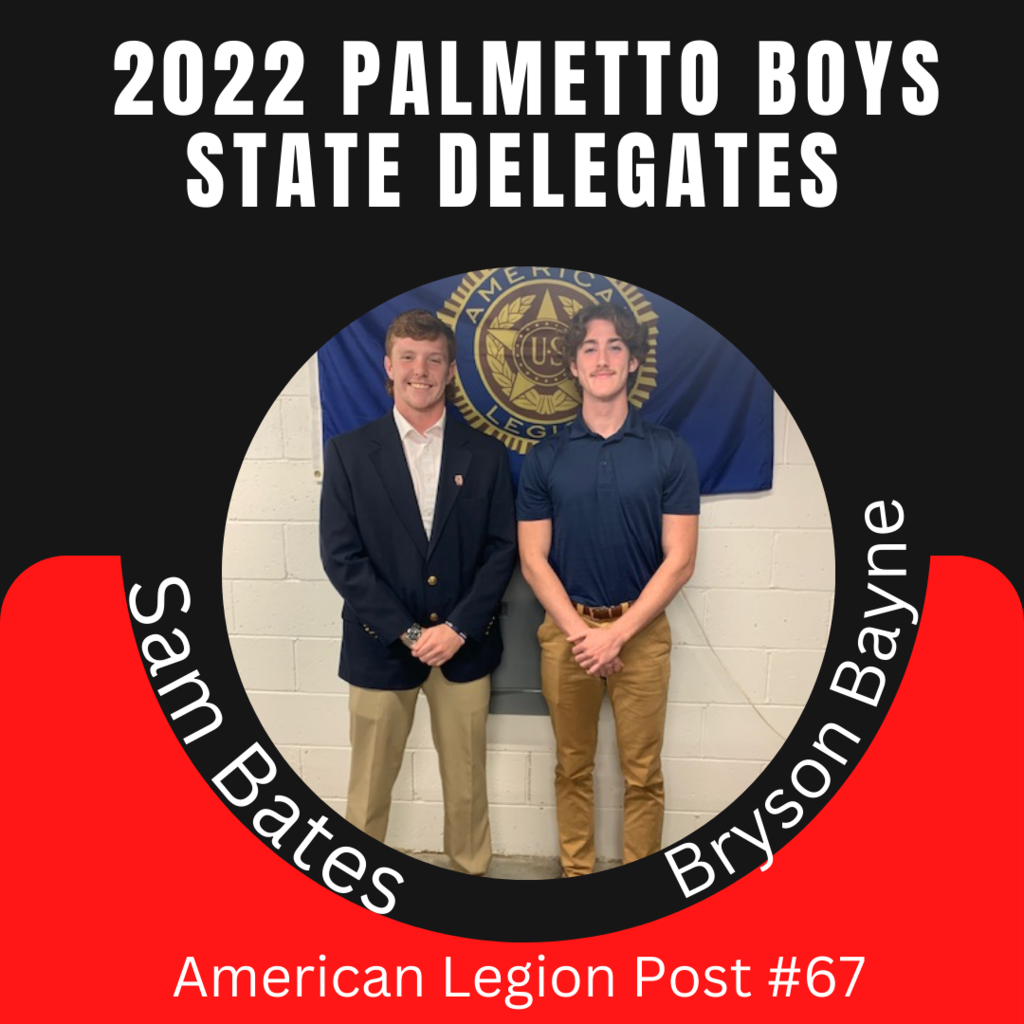 Anyone, including parents, interested in going to Ireland, Scotland, and England next summer is invited to attend a informational meeting on Oct 25th in the LHS Media Center at 6:00 PM. Register for the meeting at
https://bit.ly/3Ey3YLp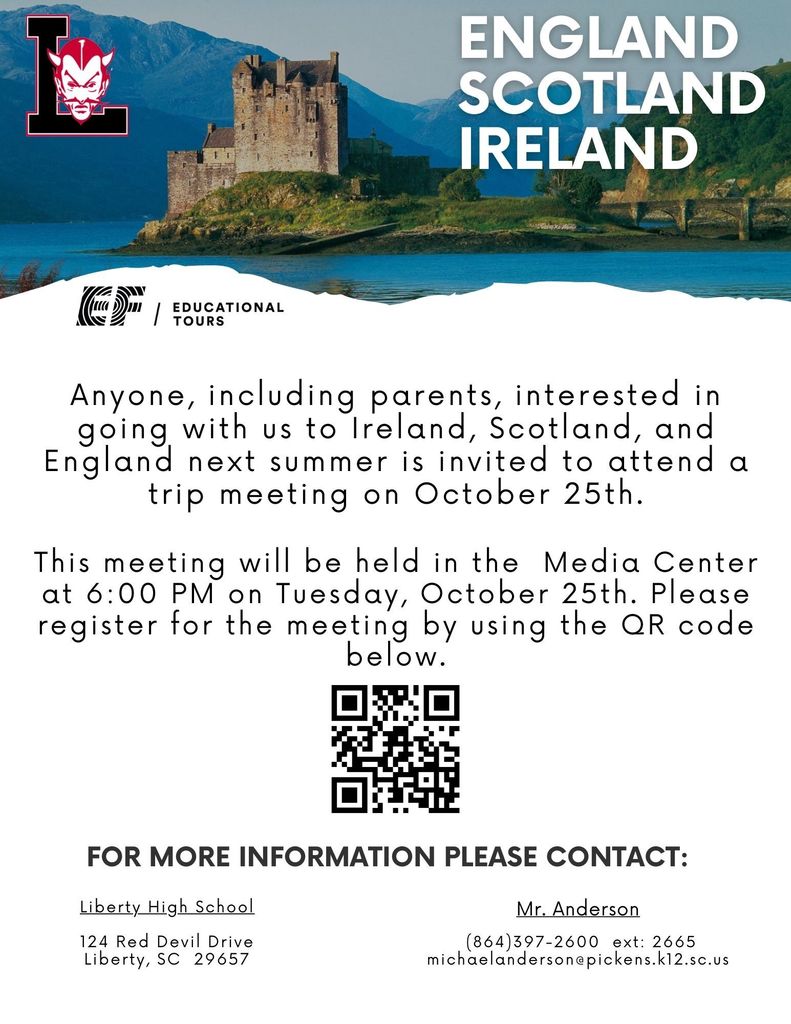 Tickets can be purchased at the gate. Support the Devils!
A great opportunity! Please take a moment to review this info.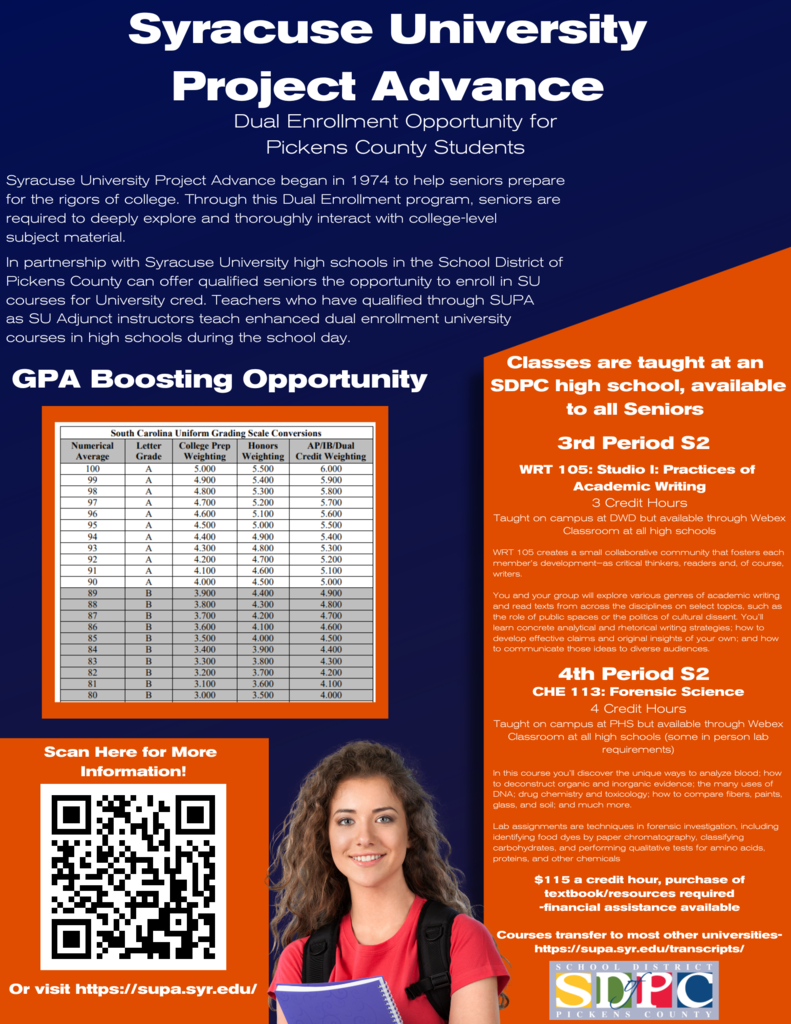 Don't forget! This is the final opportunity for ALL students grades 9-12 to have their photo taken.