Don't forget! This is the final opportunity for ALL students grades 9-12 to have their photo taken.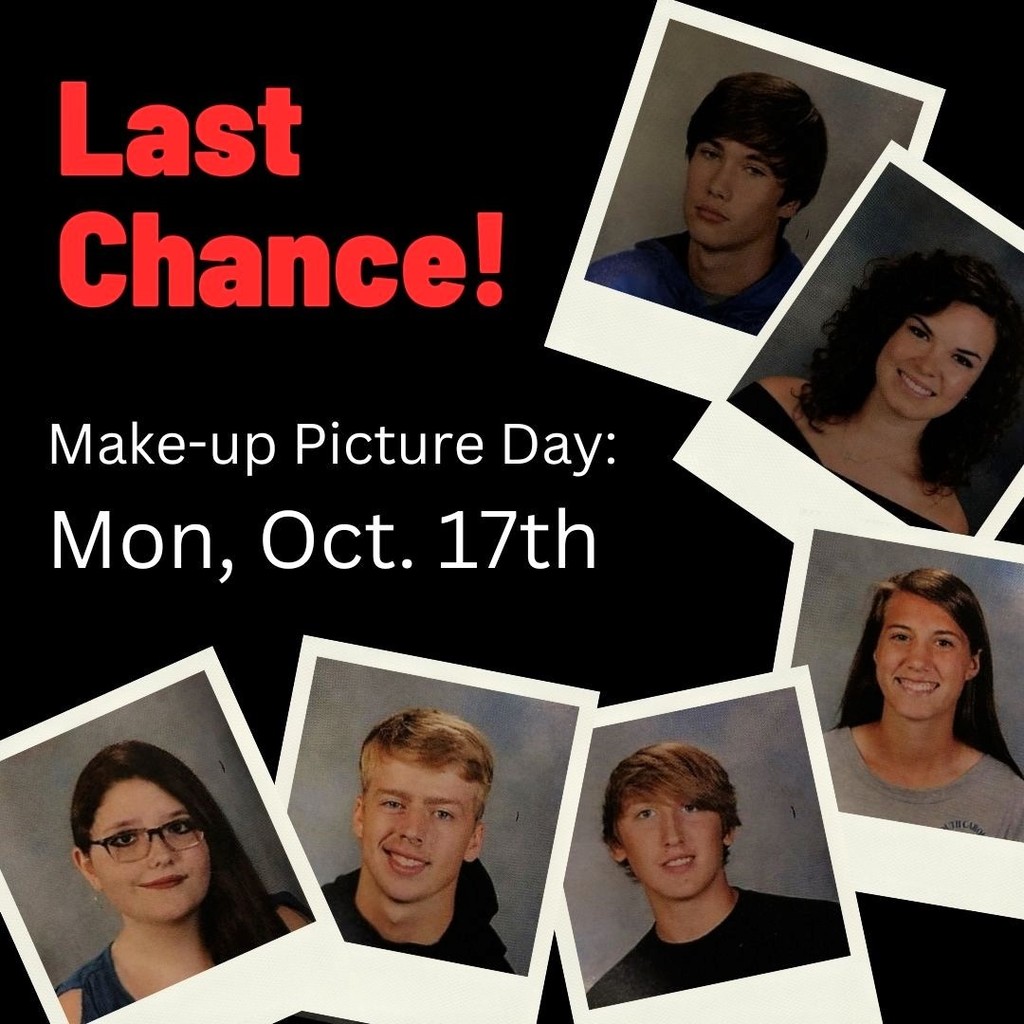 Reminder - No school next Monday and Tuesday As scheduled on the 2022-23 school calendar, there will be no school on Monday, October 10, and Tuesday, October 11, 2022. Enjoy the long fall weekend!
Be sure to join us this Friday at the Homecoming Parade! The Parade will start Friday at 5:00 PM downtown.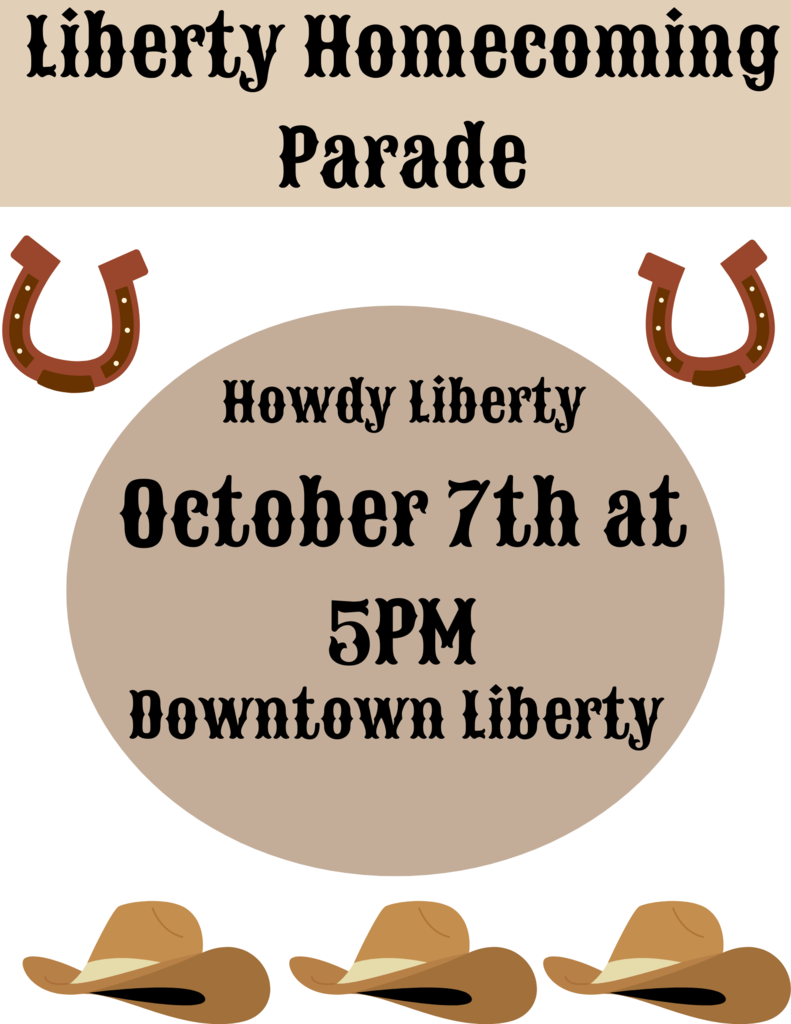 Today, LHS students attended the Pickens/Oconee County Educational Opportunity College Fair (Ed-Op) at Southern Wesleyan University . Over fifty college and university representatives were on hand to answer student questions.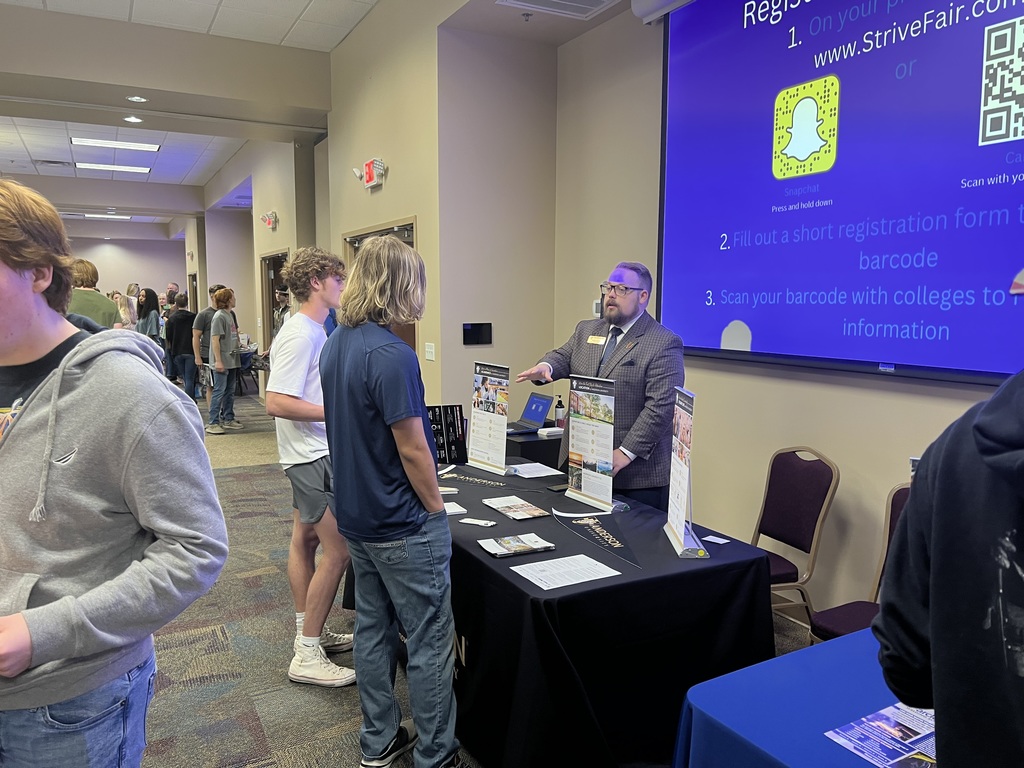 If you pre-ordered an LHS Homecoming shirt, you may pick it up in the main office from 8 to 3 Tuesday through Friday.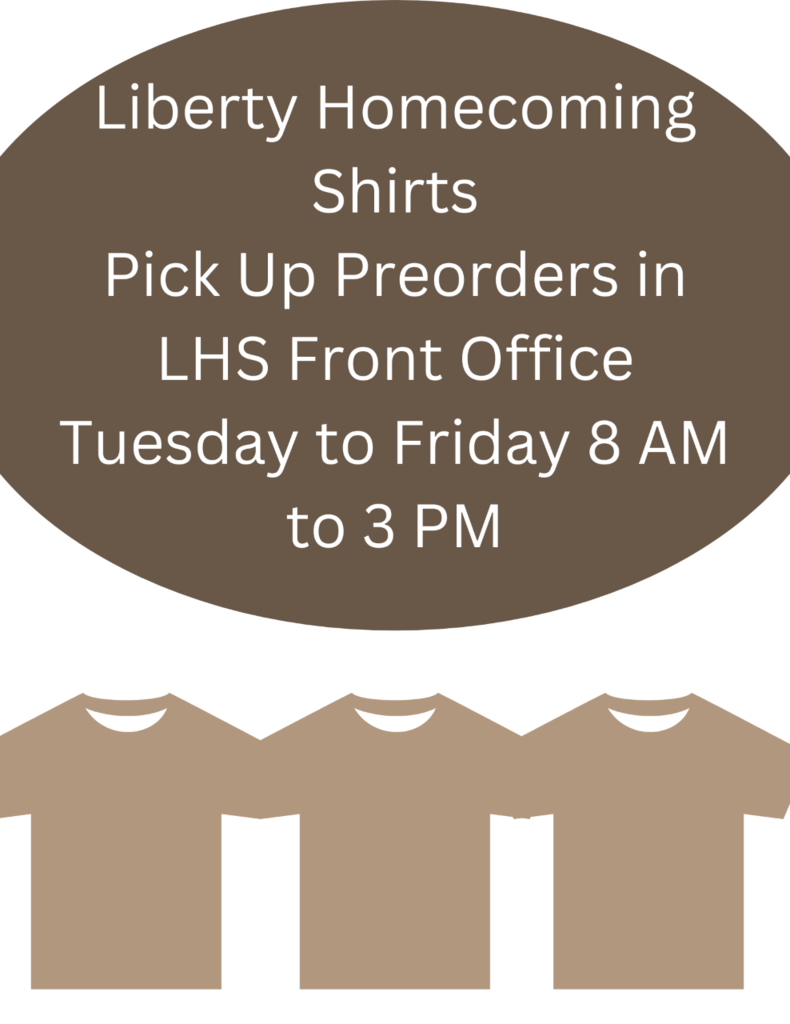 Physical Education Classes at LHS!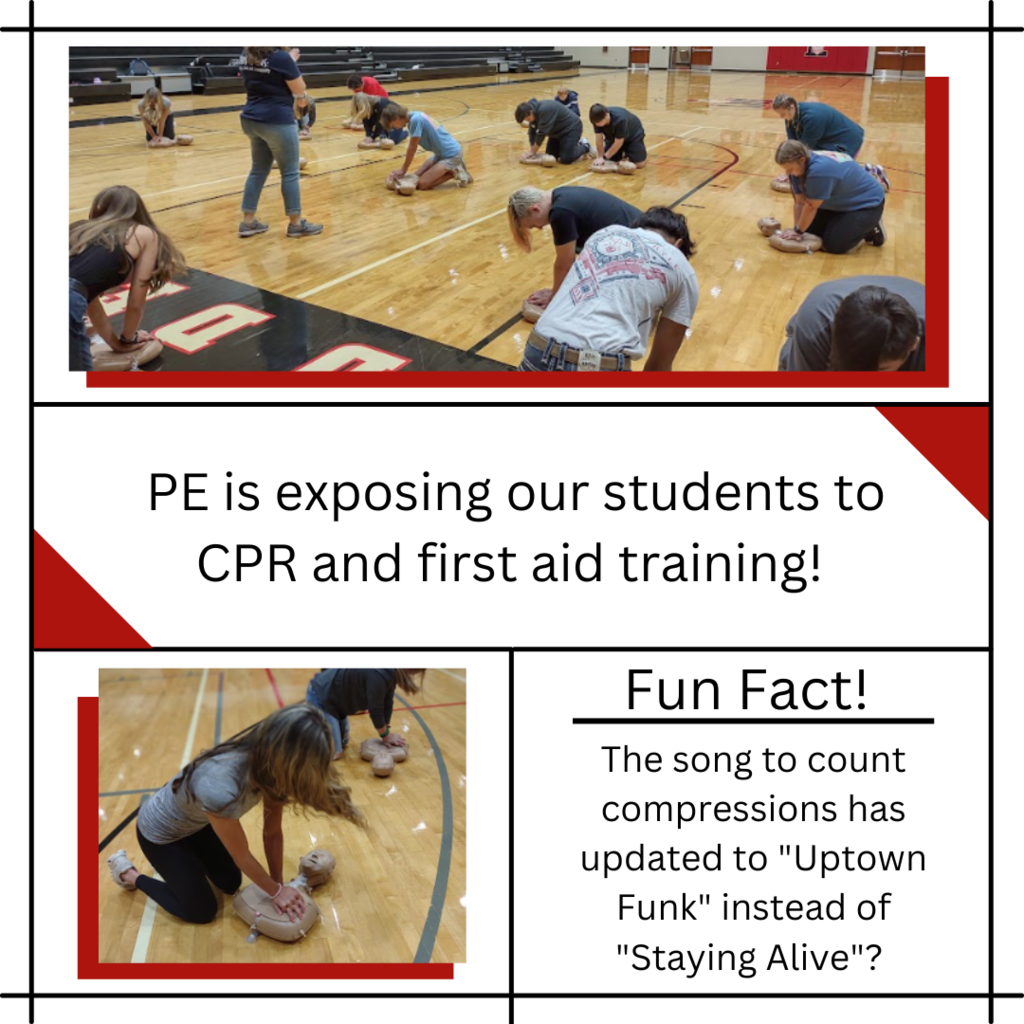 Congratulations to the LHS Teacher of the Week, Mrs. Wells!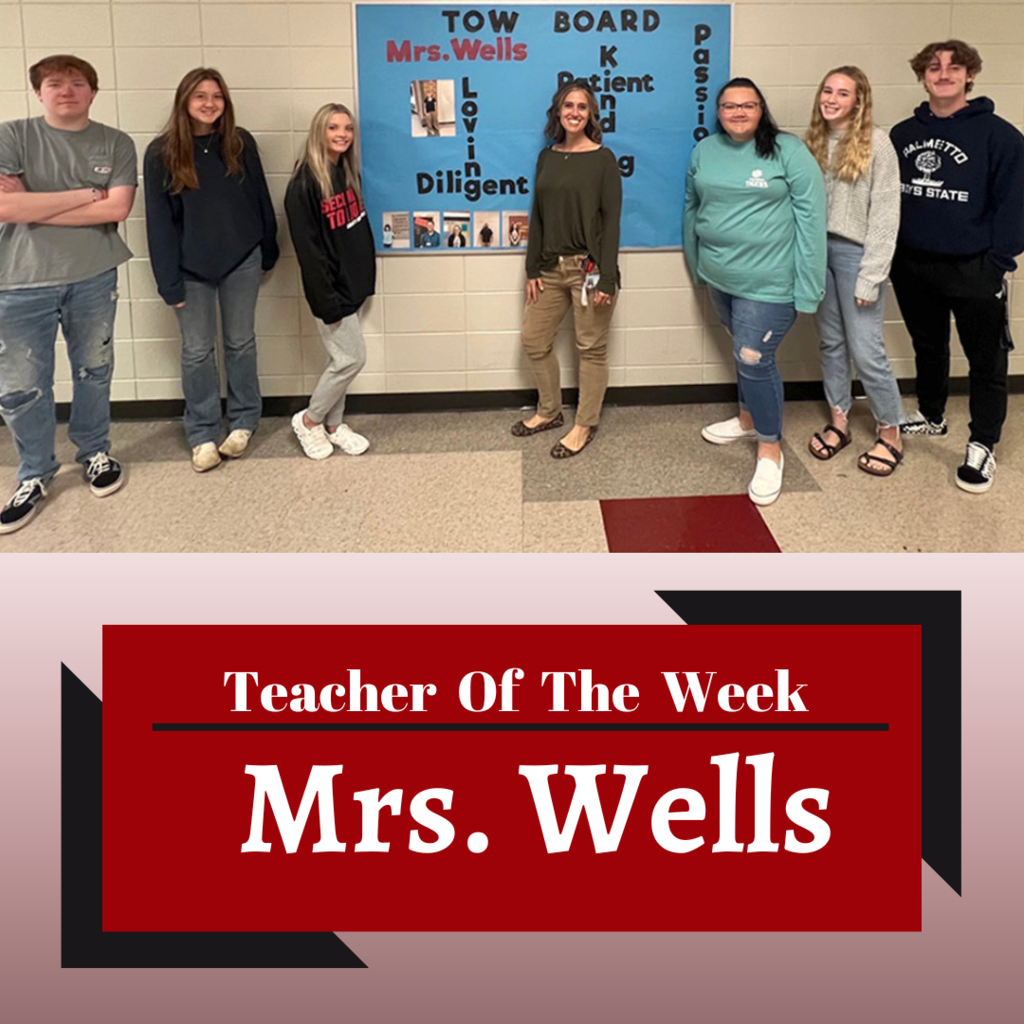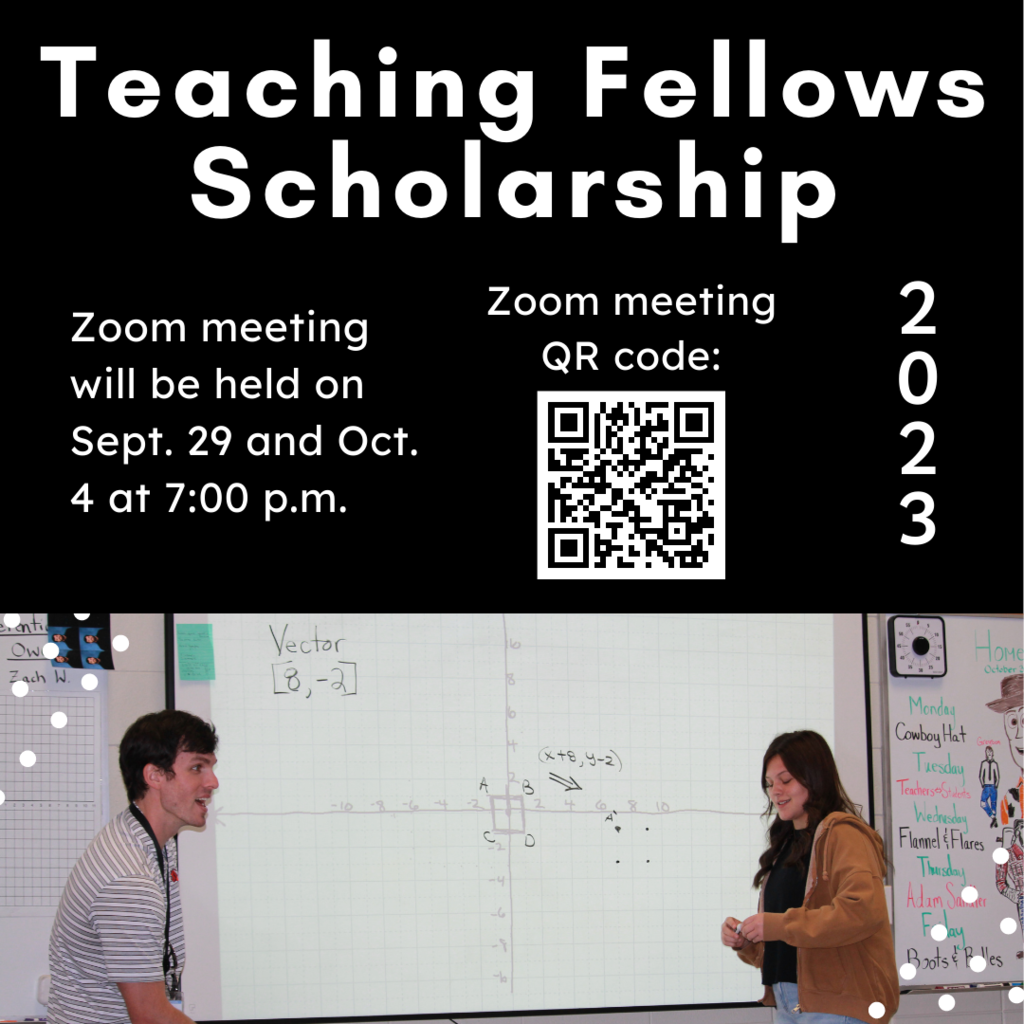 Liberty Community Scholarship! Applications are now available in Guidance.
Reminder - please support our LHS JROTC program. We looking forward to seeing you at this event!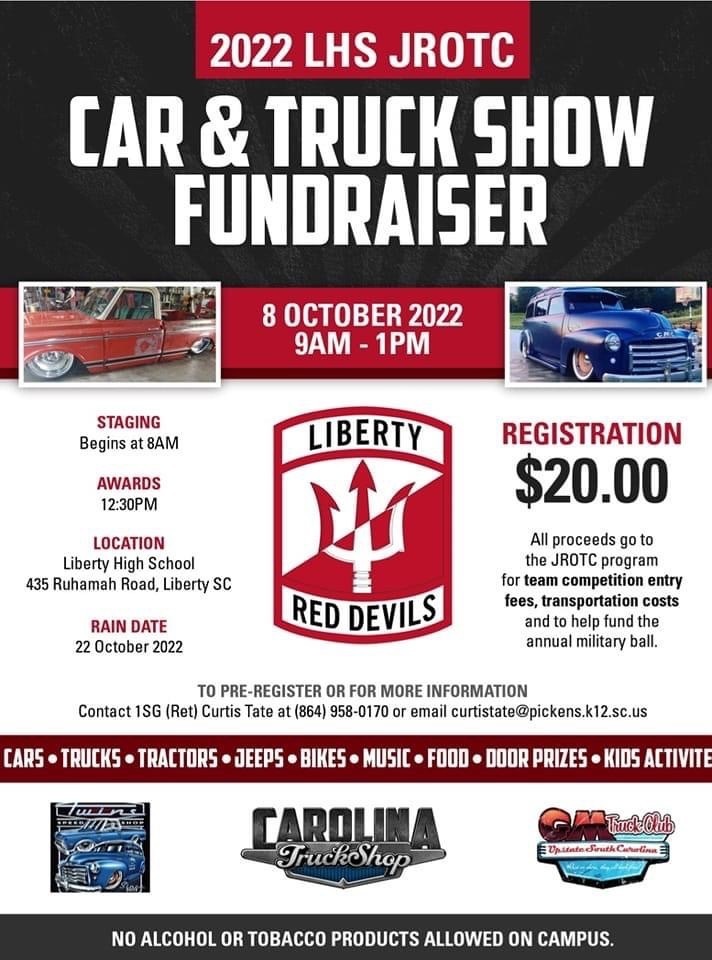 Super proud of our 2023 Seniors!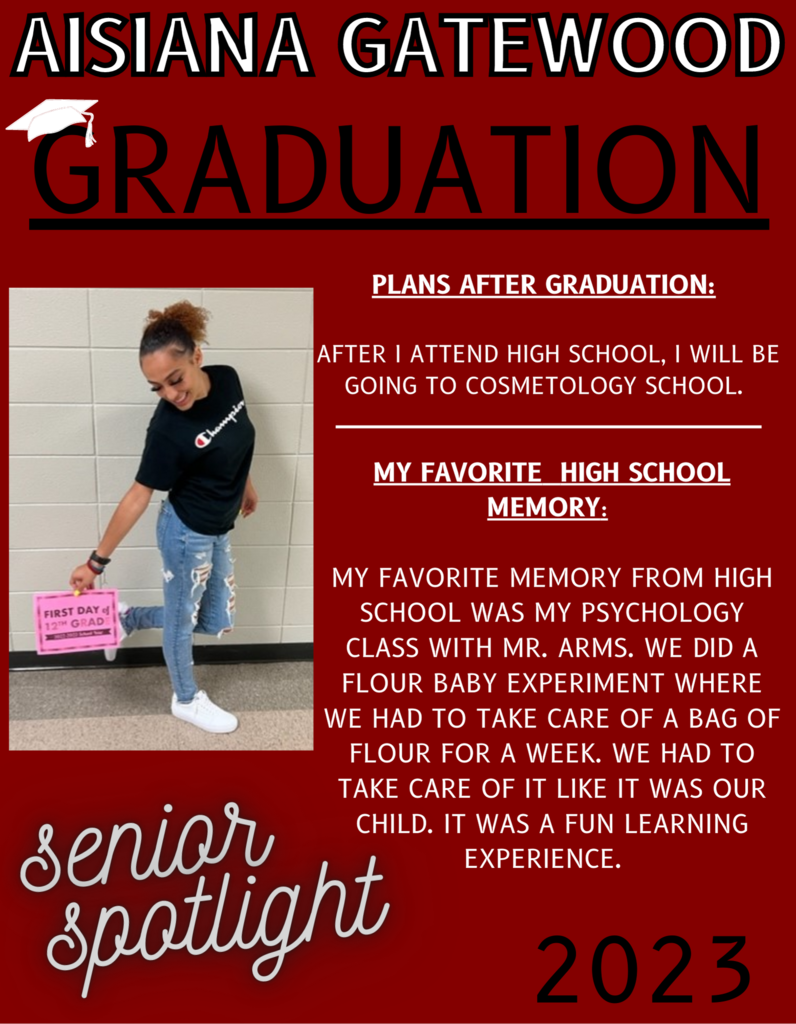 Join us on the 7th as we reintroduce the Liberty Homecoming Parade! We are asking community members who are interested in being a part of the parade to register at
https://forms.gle/McF6mq1m17Lh8q1P8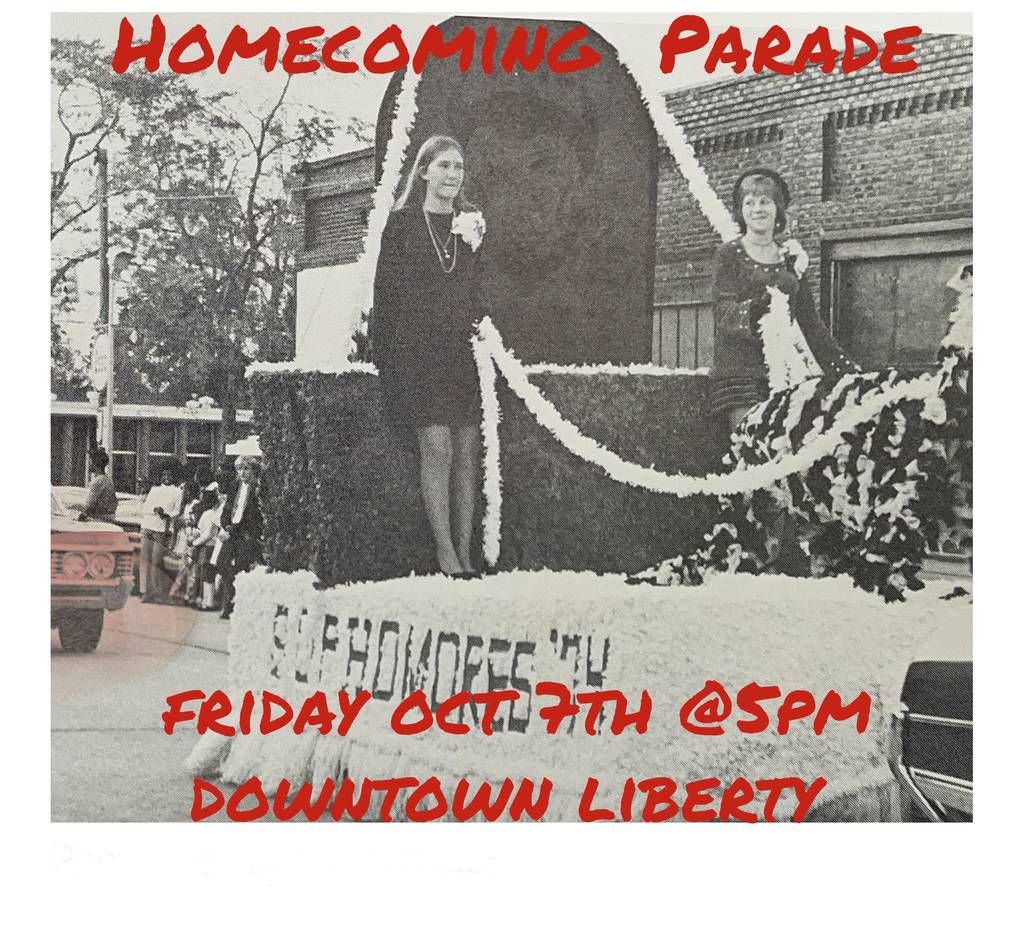 Call all community members! Liberty High School needs your help! We are revamping our vision, mission, and core values and need input from community members of all kinds. Click on the link below and complete the short survey!
https://forms.gle/2rmHP8b4S4qhibEE9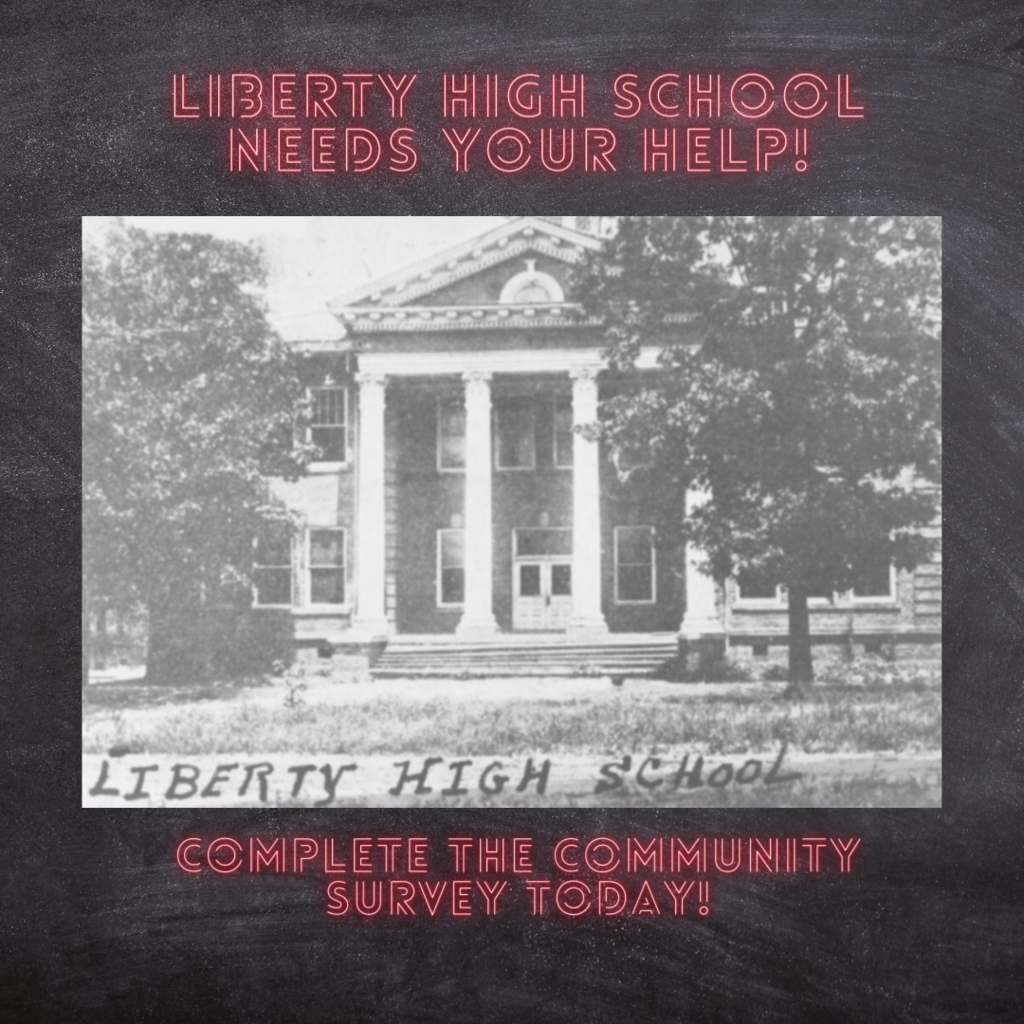 Congrats to the LHS Teacher of the Week, Mrs. Lauren White!
Last night, the City Council officially designated the Week of October 3rd as Homecoming Week! Please join us as we celebrate 125 years of Liberty High School with T-Shirts, service projects, a parade on Commerce Street, and more! Be on the lookout later this week to preorder your official 2022 Homecoming Week shirt!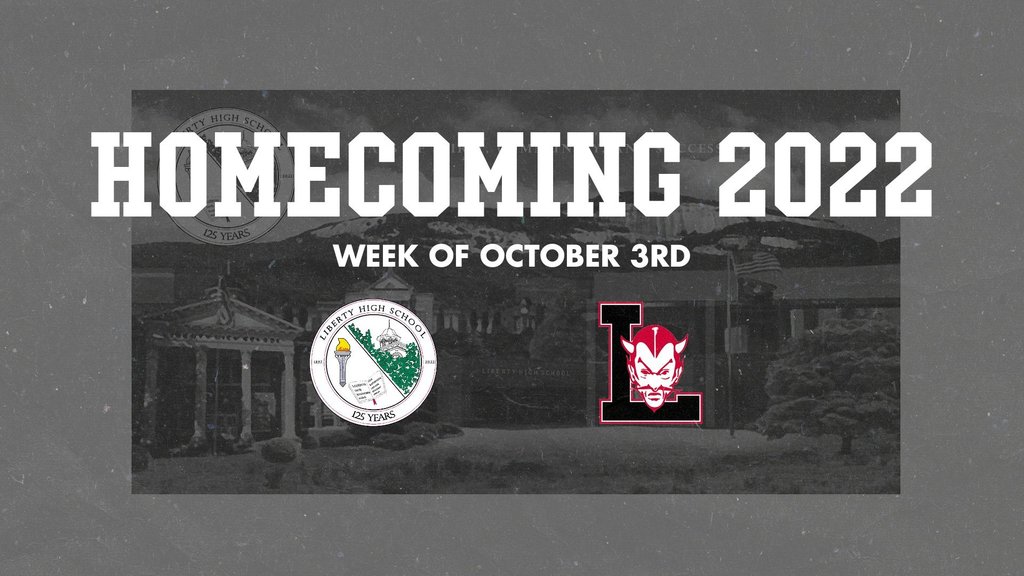 We are so proud of our Seniors!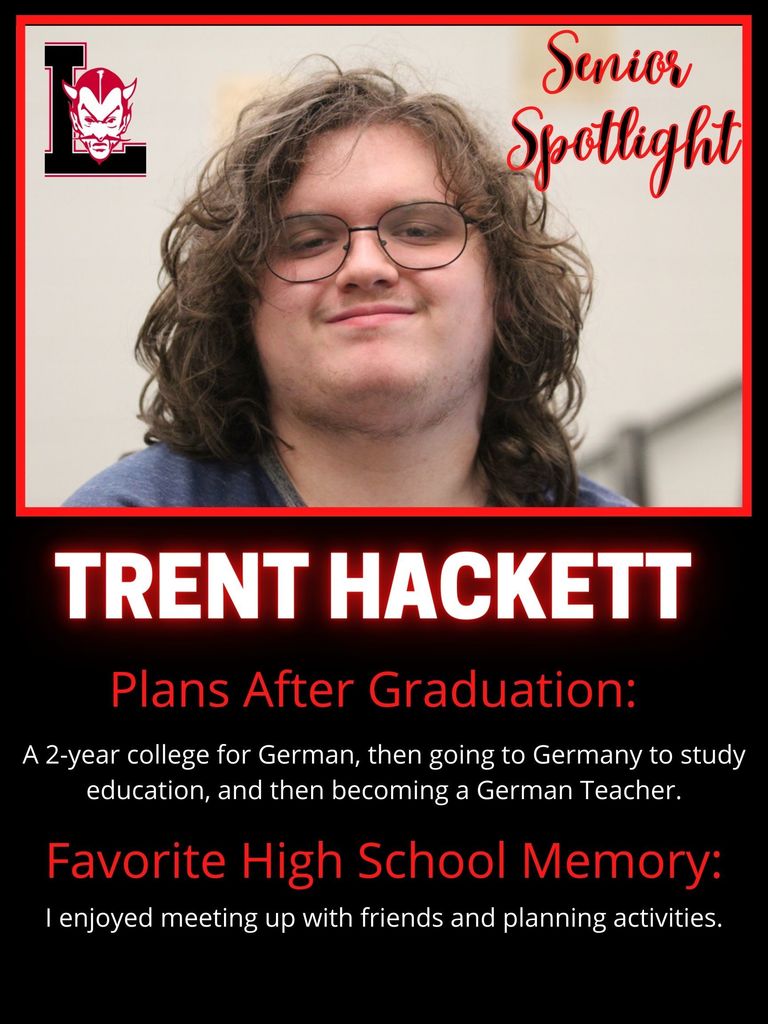 Congratulations to the LHS Teacher of the Week, Mrs. Bates!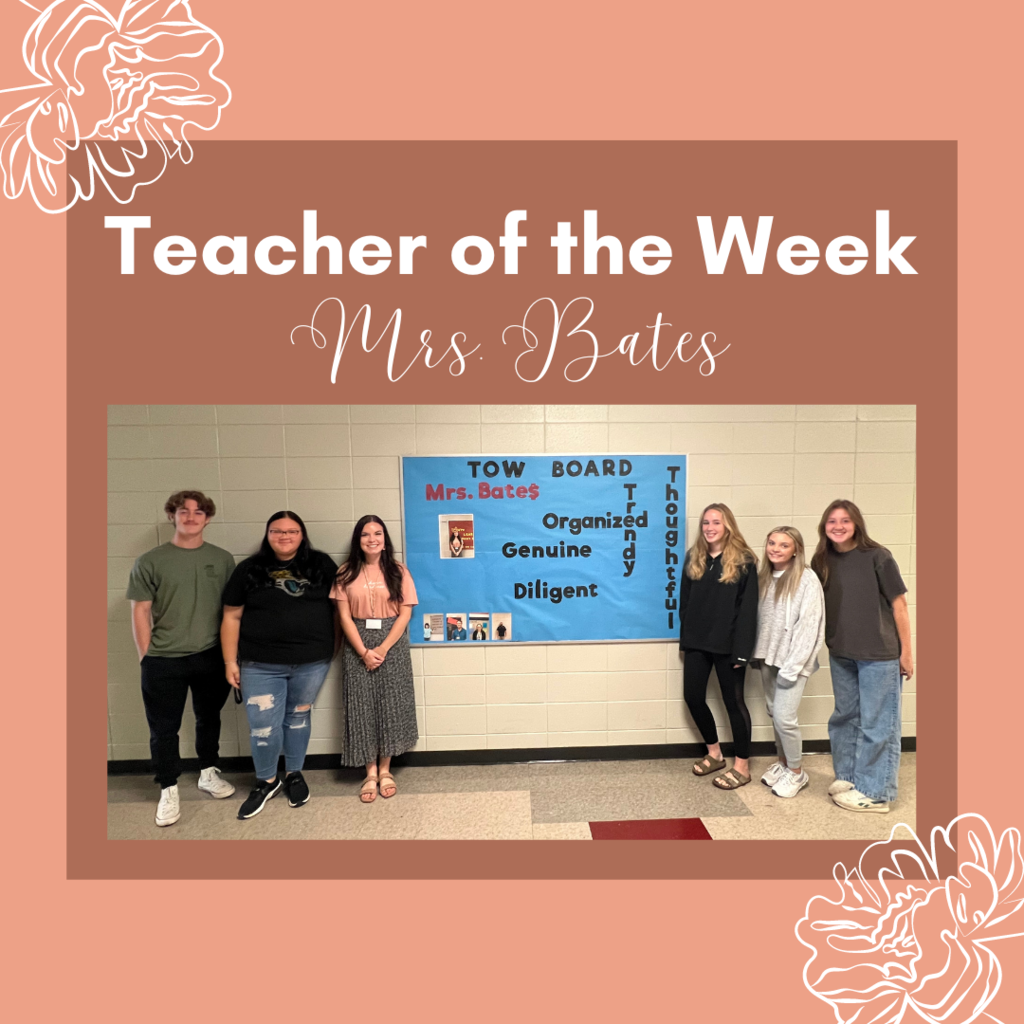 This is the last month for Individual Graduation Plan (IGP) meetings for all of our SENIORS to discuss plans for post-secondary options, student progress, future goals, and scholarship opportunities. Our meetings will be held via phone or face to face. If your student is on campus, he/she can be present with his/her school counselor during meetings. Use the links below to schedule your appointment If the student's last name starts with A-K:
https://calendly.com/angieburg
... If the student's last name starts with L-Z:
https://calendly.com/cherielat
... Your participation is greatly appreciated. Please contact Joshua Black (
joshuablack@pickens.k12.sc.us
) if you have any questions.

SDPC and Syracuse University are proud to present an Exciting New Dual Enrollment Opportunity! *There will be an informational Parent Night 10/20/22 at Daniel High School.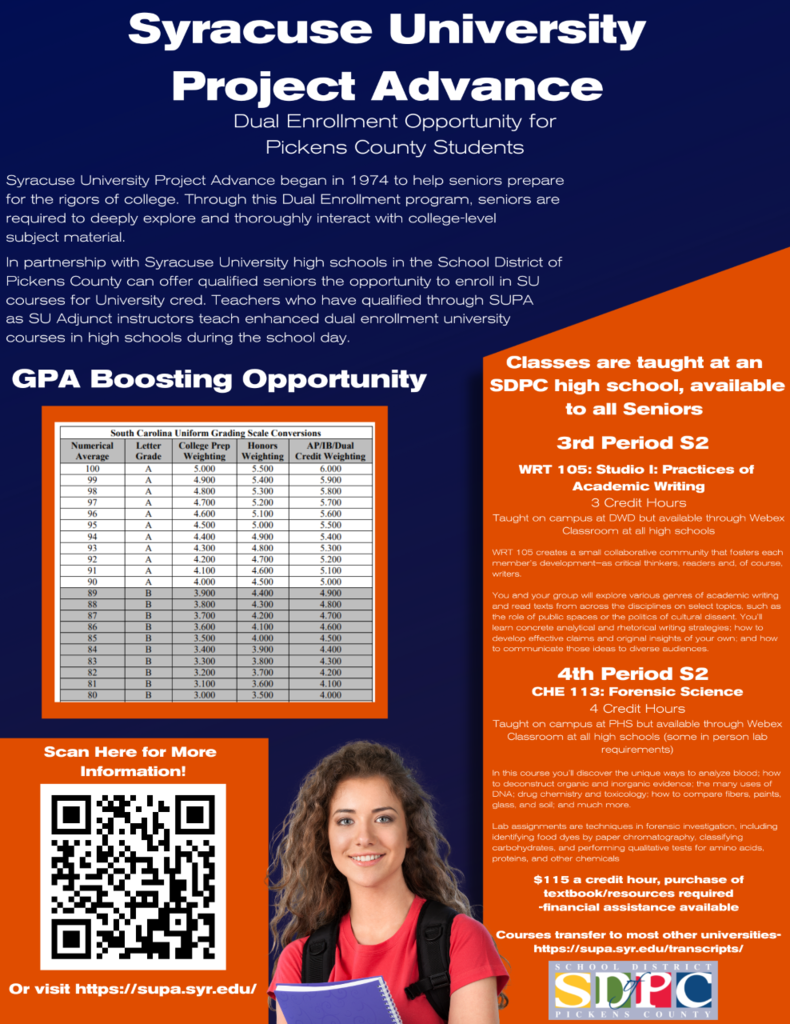 Emma Randall utilizes a graphic organizer in Mrs. Bates' U.S. History class. Mary Bryson practices her selected piece for Ms. Schaaf's project focused on student choice, engagement, and performance in guitar class. The students will perform this project in the auditorium today as their summative assessment.